Good morning folks! It's been quite a week, with one of the new buns rather suddenly becoming a teenager on us and needing to be separated from his sister. They get play dates, but they can't live together now. It's a bit sad, but on the other hand one cage now lives next to me so I have tons of awesome pictures of them just hanging out close by.
It would've been a quiet week, book-wise, except that a few I ordered last week have come in and I have one new ARC!
Received to review: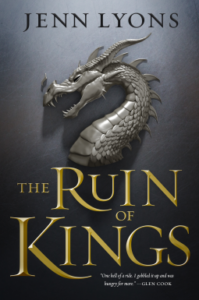 New books:
Read this week:
Reviews posted this week:
–Magna Carta, by David Starkey. Not bad, but seemed basic to me. 2/5 stars
–Labyrinth, by Kate Mosse. I liked this when I first read this, but apparently that moment can't be recaptured! 2/5 stars
–One Way, by S.J. Morden. I'd have liked this more if it wasn't so very much like another book I read recently, though I found the characters thin and mostly distinguishable by their crimes. 2/5 stars
–The Ancient Celts, by Barry Cunliffe. Beautifully presented, but for some reason Cunliffe's writing seems to put me to sleep. 3/5 stars
Other posts:
–Discussion: Film Adaptations. Yay or nay?
–WWW Wednesday. The usual update!
So how're you all doing?