Hello folks! It's been a slow week and I'm only just properly getting back to my posting schedule, but there have been some posts and there has been a new book! Technically I took back a book I already had and got a new book as a swap. I'm super interested in this one since I spent my Christmas prep time learning a new fabric-based craft for people's gifts… Actually, first, let me show off said gifts! (Click to embiggen!)
The first pic is finished and framed ones; the second pic contains some of the other pieces I finished, and shows them drying on the radiator before being pressed and framed! (Thank you, wife, for making the pressing and framing part happen.)
So here's the new book: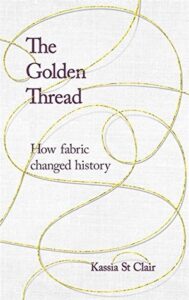 Books read this week:
Reviews posted this week:
–Death Wears a Mask, by Ashley Weaver. Not bad, but mostly just kinda lukewarm brain candy — and the romantic entanglement between the main character and her playboy husband is wearing on me. 2/5 stars
–Over Sea, Under Stone, by Susan Cooper. The weakest of the series, and probably could've done without rereading this one, though Cooper's deft touch with characterisation is still a joy. 3/5 stars
Other posts:
–The Last Ten Books. A book tag with mostly interesting questions!
–Game of Books 2019. My points-based 'game' that gives equal credit for many short books or one long book, while encouraging me to read my backlog too!
–WWW Wednesday. An update on what I've been reading recently.
–2018 Stats. A look back at my year in books!
Out and about:
–NEAT science: 'Neanderthal diets.' How do we know what Neanderthals ate? This post goes through one of the ways!
How's everybody doing? Reading anything exciting?