Saturday again! It comes round so quickly. No real news from me this week, so straight into the book haul that I accidentally acquired…
Received to review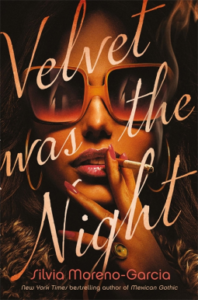 I always enjoy Silvia Moreno-Garcia's ideas — only one of her books has seriously clicked with me, but I enjoy them anyway.
Stacking the Shelves
A real mix, as usual! I'm excited about Black Water Sister and The Jasmine Throne, in particular; I've been wanting to get my hands on those for a while now, since I first heard about them. Likewise The Fabric of Civilization, actually — ever since I was going on a tear of reading books about sewing and textiles, at the start of the year.
The most impulsive purchase was Seashaken Houses, which would not usually be my thing. Something about the idea of a book about lonely lighthouses built onto rocky reefs got under my skin, apparently. I've gone with the whim and started reading it right away!
Books read this week
Not a big reading week — or a big finishing week, at least: I'm halfway through seven books at once!
Reviews posted this week
And that's all from me this week! How've you all been doing? Have you got any great new books this week, or been reading anything that knocked your socks off?