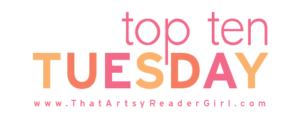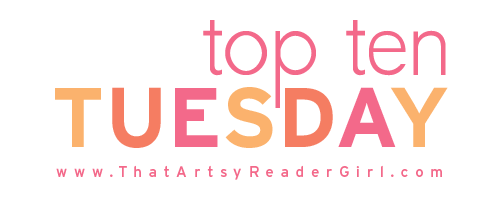 This week's Top Ten Tuesday is a nice broad one: what's on your fall TBR? Well, I don't strictly have a TBR for fall, and honestly these days I try not to be too strict and just follow my whims. However, here are some books I'm planning to pick up really soon, for one reason or another…
Black Leopard, Red Wolf, by Marlon James. I'm a little worried from the reviews that this isn't going to be my thing, but it's my bookclub choice for October, and I plan to give it a good solid try. Other parts of it sound really great — like the influence from African mythology — so we'll just have to see!
This is Kind of an Epic Love Story, by Kacen Callender. This is the November book club choice, if I remember rightly, and I've been meaning to read it for a while now. I'm particularly interested in how the sign language is handled (because one of the characters is deaf).
Catherine House, by Elisabeth Thomas. Aaand this is December's book club choice, which sounds weird and kinda creepy. Looking forward to it.
Raybearer, by Jordan Ifueko. I swear my sense of object permanence is lacking, because I was dying to read this but now I've put my copy away on the shelves in the other room, I keep forgetting! I heard a lot about this right when it came out, but haven't actually seen many reviews…
Cemetery Boys, by Aiden Thomas. I'm super excited for this, and I should be getting my copy soon. (Thank you to the person who bought me a preorder! <3)
Phoenix Extravagant, by Yoon Ha Lee. I loved the Machineries of Empire books so much, and I'm excited for this new book by Yoon Ha Lee! I have an eARC, but I should also hurry up and make my preorder… there, done! I was sold at "mighty dragon automaton".
The House in the Cerulean Sea, by T.J. Klune. This sounds so warm-hearted as a read, from everyone's reviews? I am a sucker for the families you make yourself in stories, so I'm excited for it.
The Wolf of Oren-Yaro, by K.S. Villoso. I've peeked at the first few pages and my eyebrows rose and I'm eager to give this a try.
Black Sun, by Rebecca Roanhorse. I'm hearing so much excitement about this one, and I know I've enjoyed Roanhorse's writing, so I'm quite eager to see whether this works plot/character-wise a bit better for me than her other books.
The City We Became, by N.K. Jemisin. Not sure if I'll get to this, actually, because I'm finally catching up with The Fifth Season and sequels. But it's N.K. Jemisin, so I don't want to leave it lying too long!
So what's on your autumn TBR, folks? Do you even have a TBR? Let's be real, we know I probably won't finish all of these… chances are, I won't even read half. That's okay by me. Something about the anticipation is sweet too!