Good morning, folks! I've had a busy week, culminating in Friday's business of going to get my new degree.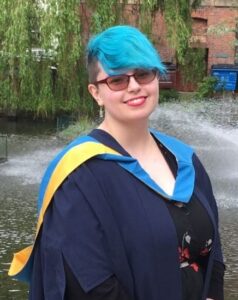 That's an end to degree #3. From English Literature (BA) to Medieval Literature (MA) to Biology (BSc), to…?
(Classical Studies, if they let me enrol.)
Anyway, I have been doing some reading, and some buying of books, so let's get back on topic!
Acquired: 
A bit of a mixture there; the first three were treats for a rough day, and The Strange Case of the Alchemist's Daughter is on sale at the moment…
Read this week:
Reviews posted:
–Dreamer's Pool, by Juliet Marillier. A reread which I still enjoyed the second time, though with more reservations about one of the characters than I remembered! 4/5 stars
Other posts:
–Readalong: The Ninth Rain and Trail of Lightning. My thoughts on last week's discussion prompts!
–WWW Wednesday. The weekly update.
And that's it for another week! How's everyone doing?