My exams are over, and all is freedom and binging on books! The three 'W's are what are you reading now, what have you recently finished reading, and what are you going to read next, and you can find this week's post at the host's blog here if you want to check out other posts.
What are you currently reading?
Far too much, as ever, but most actively I'm finishing up rereads of Howl's Moving Castle and The Girl Who Raced Fairyland All the Way Home, plus a first-time read of The Templars by Piers Paul Read — I am finding the latter interesting, but I doubt it'll ever be a book I'd read over and over again! I think I originally picked it up because of my interest in learning the actual history behind the Assassin's Creed games, but honestly it's amazing how little Robert de Sable or the Assassins actually figure into it. It seems more like a general history of the Crusades than specifically focused on the Templars.
What have you recently finished reading?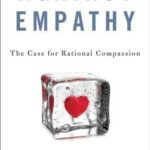 I just finished Against Empathy, by Paul Bloom — now, I know the kneejerk reaction is to go "what the hell? Against empathy?", but it really is worth a read, pointing out that in many cases, empathy is a poor guide of moral decisions. At its best, it can focus the spotlight of our attention on something worthy — but it's also true that then the spotlight isn't focused on something else equally worthy. Bloom isn't saying there's anything bad about compassion (in fact, he advocates it), only that the idea we'll attain moral perfection by feeling each other's feelings seems to be a little unfortunate.
What will you be reading next?
Goodness only knows. I might pick up Jacqueline Carey's Starless (blog tour post for that coming later today!) or I might just go completely off-piste. I've been tempted to read The Prisoner of Zenda, to get the proper background for reading K.J. Charles queer rewriting of it — maybe it'll be that! I don't know.
What are you reading?