The three 'W's are what are you reading now, what have you recently finished reading, and what are you going to read next, and you can find this week's post at the host's blog here if you want to check out other posts.
What are you currently reading?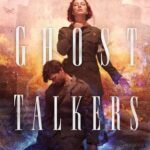 Still Ghost Talkers… I'm being terrible at getting round to finishing that, partly because I feel emotional about it and partly because of course I've been reading a lot of Ursula Le Guin's work instead of whatever I planned to be reading.
What have you recently finished reading?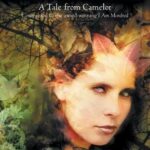 By the time this is up, I'll have finished I Am Morgan Le Fay, by Nancy Springer. I'm not quite sure what I think of it yet… I don't think I'm a fan, but it's not like I hate it either? It's nice to see someone trying to be nuanced about Morgan Le Fay.
What will you be reading next?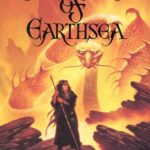 Something by Ursula Le Guin, almost certainly. Probably A Wizard of Earthsea, since that's the book of hers I really love and want to celebrate most. But of course there's a whole bunch of others on my list to revisit, including The Left Hand of Darkness, The Dispossessed, The Telling, Lavinia…
What are you reading right now?