The three 'W's are what are you reading now, what have you recently finished reading, and what are you going to read next, and you can find this week's post at the host's blog here if you want to check out other posts.
What are you currently reading?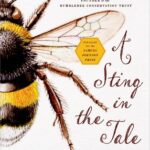 A Sting in the Tale, by Dave Goulson. It's a non-fiction/pop-science book about bees, and is part of a new project of mine to get less scared of insects by becoming curious about them. It worked for me when it comes to pathogens (starting with David Quammen's Spillover), so I'm hopeful. So far I'm learning a lot of interesting facts — for instance, bumblebees have smelly feet — and I'm not grossed out or anxious. On the other hand, bees are relatively harmless anyway and aren't a major fear of mine. I've got a book on ants lined up, and that might be more problematic. Ideally, I should find something on spiders…
I'm also reading a few other books, but most actively it's Kushiel's Dart, which I finally found the time to pick up again. I forgot how long it takes before Joscelin actually appears!
What have you recently finished reading?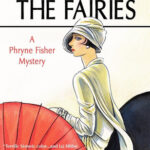 I think the last thing I finished was a reread of Kerry Greenwood's Away with the Fairies. It's a blatant homage to Dorothy L. Sayers' Murder Must Advertise, in some ways, and it also features Phryne being terribly daring and heroic in rescuing her lover, Lin Chung, from pirates. These books make for great comfort reading, because you can pretty much be sure everything will be okay, and also I've read them before so I know how they turn out. And Phryne is awesome.
(I needed comfort reading because my cough got so bad I pulled muscles in my ribcage. I'm doing better now, before I had to bring out the big guns and reread The Goblin Emperor.)
What will you read next?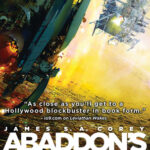 I'm going to focus on finishing Abaddon's Gate, for a start. I also have a stack of library books to read while I'm visiting my parents, including some books in the 300s of the Dewey Decimal System for a Habitica challenge. I can't remember the titles, but they're about multiculturalism and immigration, so not my usual thing, but rather topical given the world at present and the political preoccupations of our time.
Other than that, I'm not sure. I might pick up Nine Coaches Waiting, since I'm about due for another scheduled dose of rereading Mary Stewart's work.
What are you reading at the moment?