It's time for Stacking the Shelves again! If you're new to it, basically we all show off what books we've got in the past week. It's hosted at Tynga's Reviews, and you can find a ton of other people's posts linked there too. So here's my haul for the week — very restrained, for me: I think my partner will be shocked. At least if she discounts the ARCs, some of which I requested ages ago and some of which were unsolicited.
Ebooks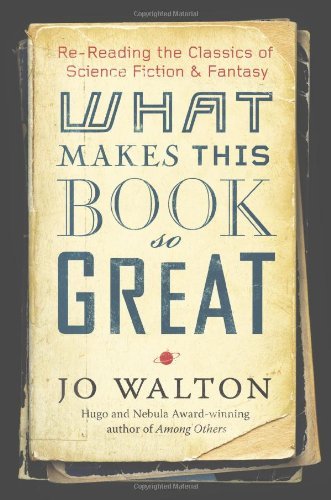 ARCs/review copies
I think I'm most excited about reading Jo Walton's book. It's sort of a companion to Among Others, in a way, talking about fantasy/SF, a lot of which is probably mentioned in Among Others. That book meant a lot to me for personal reasons, but the range of books discussed in it was amazing too. I'm interested in the Sally Ride biography, too; women in space!
And for those who're just dropping by this blog for this post, and aren't planning to look around at the rest of it, may I tempt you to stay?
Posts coming up on The Bibliophibian sometime soon:
-Comparison of ereaders.
-Reading and the blind/partially sighted (written as an RNIB volunteer, but however not officially representing the RNIB or blind people in any way, just my personal experiences).
-Lord of the Rings Online as an adaptation of the books.
-A post in Rachel Neumeier's blog tour for Black Dog, with giveaway!
Plus, of course, the usual reviews of a range of books and comics!