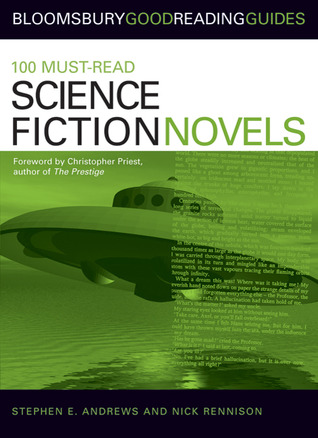 100 Must-Read Science Fiction Novels, Nick Rennison and Stephen E. Andrews
100 Must-Read Science Fiction Novels is, like its fantasy counterpart, pretty predictable in many ways. There are some I hadn't heard of, but it's still predominantly from the white male establishment. There is some lip service to the increasing diversity of science fiction in the introduction, but that isn't really carried through to the books. Flicking through it, I landed on female SF writers only twice in 84 pages.
On the other hand, the introduction is an interesting whip through of the foundations of the SF genre, and there are a fair number of novels here that I hadn't heard of or hadn't got round to yet that are now (higher) on my reading list. As long as you realise that it is limited in scope and not a definitive list of the best SF novels out there, it could be a useful resource.