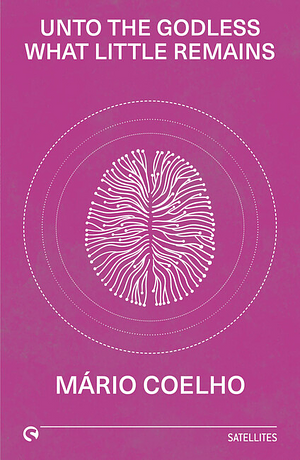 Cover of Unto the Godless What Little Remains
Genres:
Science Fiction
Pages:
104
Rating:

Synopsis:

The internet is a lonesome god.

Liverloin is a fractured man, a collection of personas—artificial constructs of wants, fears and needs—created by underground science-artists to help him hide in a hyper-connected world. But he can't hide from Big Momma.

She is the living internet, a benevolent AI who knows everything and everyone… and somehow is in love with Liverloin.

Agent Stevly works for DAIS, an AI on the other side of the internet: the darkness to Big Momma's light. DAIS's agents manipulate news, information and media and pull the strings behind world events, but DAIS cannot control Big Momma or understand why she loves Liverloin. Agent Stevly, bound body and soul to DAIS, will stop at nothing to find the answer.
Unto the Godless What Little Remains is very much designed to be a novella, and as such it gets away with things that would frustrate me otherwise, like the constantly switching point-of-view and time in the continuity of the story. It's still a little frustrating, especially for the chapters with Stevly (which are in a horrible format with less punctuation and few capital letters), but it mostly gets away with it at this length.
The story itself isn't too surprising to me: AI have learned to predict everything humans think, do, like or want, because everything is part of a chain of causes and effects. The AI Big Momma rules the world, and everybody lets her, because life's easy that way. But Big Momma's fascinated with a human, Liverloin, who acts and thinks in ways that she just cannot predict — and obviously others have a vested interest in stopping her getting obsessed with him. Liverloin flees both her and them, confused, and running from something in his past.
It all comes together pretty well; it doesn't feel startling or surprising to me, but it was entertaining enough.
Rating: 3/5