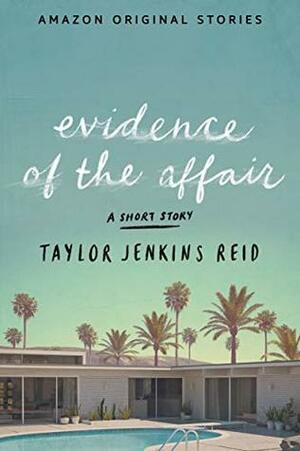 Evidence of the Affair
Genres:
General
Pages:
88
Rating:

Synopsis:

A desperate young woman in Southern California sits down to write a letter to a man she's never met—a choice that will forever change both their lives. My heart goes out to you, David. Even though I do not know you.

The correspondence between Carrie Allsop and David Mayer reveals, piece by piece, the painful details of a devastating affair between their spouses. With each commiserating scratch of the pen, they confess their fears and bare their souls. They share the bewilderment over how things went so wrong and come to wonder where to go from here.

Told entirely through the letters of two comforting strangers and those of two illicit lovers, Evidence of the Affair explores the complex nature of the heart. And ultimately, for one woman, how liberating it can be when it's broken.
I actually really liked Taylor Jenkins Reid's Evidence of the Affair, a short story/novella in which two people find connection over the fact that their partners are cheating on them, together. They offer one another friendship, and find comfort in their shared predicament — and ultimately find some joy there too, figuring out what they really want and need, and giving each other some of the affirmation they lack from their unloving partners.
I was a little surprised by the way it ended: I'd expected something a little more cynical, where the couples separate and reform only for the cycle to repeat. Instead there's something gentler: not total reconcilation, not going back to the status quo, but each of them getting what they need. I really liked the letter format for this, too: it gives such insights into character, while at the same time avoiding needing to explain everything — instead, detail is given casually, and it works well.
Rating: 4/5