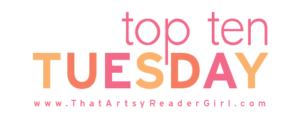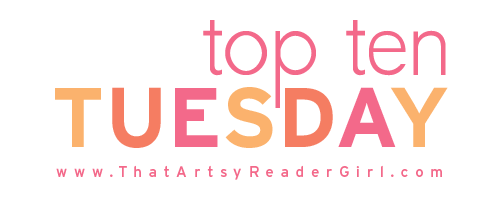 This week's theme from That Artsy Reader Girl is books you love and haven't reviewed, but I've been reviewing every book I've read for fifteen years now. So I'm going off-piste with a retrospective on my "book club". I run it on Habitica, with a book each month, and I pick all the books based on my whim in that moment. I don't guarantee the books' quality or literary value or anything like that; it's literally just a book I want to read, probably one I already own. It's been a nice way to get some accountability for reading books from my shelves, and read alongside other people… without having to put up with anyone else's taste in books. 😂
So here's a shortlist of ones I've enjoyed discussing with the group…
The Priory of the Orange Tree, by Samantha Shannon. I've actually not finished this one yet, since I'm also reading it with my Beeminder coworkers at a nice conservative rate everyone can stick to. We're near the end now! I've really enjoyed it, and even enjoyed reading it in this really slow drip-wise fashion, because it was something I could always manage, no matter how crappy I was feeling about reading (or how daunted by the size of the book).
Seeds of Science, by Mark Lynas. This is by someone who was previously really anti-GM, and came to change his mind. He picks away at some of the myths and lies around genetically modified food, and makes an excellent case for a rethink.
Pale Rider, by Laura Spinney. I've read two books on the 1918 flu pandemic, and I honestly couldn't choose one over the other; both looked at it from slightly different angles, though I think perhaps Spinney dug a bit further on the social and cultural effects.
The House of Shattered Wings, by Aliette de Bodard. I kept thinking this wouldn't be my thing, and then picked it for the book club to encourage me to give it a try. Lo and behold, I inhaled it! Such a fascinating mixture of mythologies, and a fantastic setting.
Murder by Matchlight, by E.C.R. Lorac. I'm not sure if this was the first book I read by E.C.R. Lorac… it might have been. Either way, it was the one that switched her work from the "it's a British Library Crime Classic, so I'll probably get it and try it" to "I'll pick up anything I find by her". Her mysteries are often deeply rooted in a place, so that you can almost smell the farms or the fires of the Blitz.
The Bell at Sealey Head, by Patricia McKillip. Pretty much anything by McKillip is going to be interesting, though I sometimes find the conclusions to her stories a bit difficult to follow. The Bell at Sealey Head was one I tore through, though.
Provenance, by Ann Leckie. I'd have read this one anyway, and the Habitica challenge might actually have been for a reread for me. I love Provenance a lot; it's not doing the same things as the Imperial Radch books, and it doesn't feel the same in terms of narration or characters or plot. I think that led some people to be disappointed in it, but I wasn't.
Hild, by Nicola Griffith. Confession: I still haven't actually finished this. But some of the descriptions are just perfect and beautiful, and I still mean to come back and finish it.
The Hate U Give, by Angie Thomas. I probably wouldn't have read this one without a book club, because YA with a contemporary setting isn't normally my thing. I'm really glad I did, though; this book deserves all the hype.
Girl Waits With Gun, by Amy Stewart. I should really read the second book in this series, because I read the first book sooo fast. As I recall, it wasn't a universal win in the book club… but I really enjoyed the story, and appreciated learning about the real Constance Kopp as well.
One thing I want to do going forward is diversify the picks a bit — there have been authors of various marginalisations in the lineup, but I can do better. Luckily I've been picking up plenty of books that will qualify for that, in the past year!