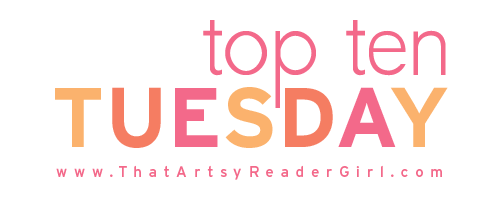 This week's theme is "books you added to your TBR and forgot why". I'm not quite sure how to answer that, because the reason I added books to my TBR is always that they were interesting. Often someone or other has recommended them, but equally often it's just that I stumbled across them somewhere. The precise reason is lost in time for almost everything on my TBR.
But I think a look at some books that have been on my backlog and almost been forgotten there might be instructive!
Retribution Falls, by Chris Wooding. This was bought for me in a LibraryThing Secret Santa! I think that must've been in about 2012? It's a good pick for me and people have compared it to Firefly and it just… hasn't made it up the pile yet. I'm a mood reader! This… will be a theme.
Daughter of the Forest, by Juliet Marillier. Oh gosh, this has been on my list for even longer. I didn't entirely get along with it when I first tried it, and stalled out somewhere in the middle; I decided to try again, sometime after I read and loved Heart's Blood. I still intend to!
Memory and Dream, by Charles de Lint. A friend of mine loves Charles de Lint's work; I've only read a couple, and I remember coming across this one in a charity shop and deciding, hey, why not? It's something I kept in the big clear-out, but I think it might be from 2011 — one of the oldest books on my TBR, in other words.
Ammonite, by Nicola Griffith. This is a classic, and I know I should've read it already. Mea culpa?
Republic of Thieves, by Scott Lynch. I inhaled the first two books, and then this one just… didn't come out, for ages. Once it finally did, I was sort of reluctant to read it and then have to wait again. It really does have to happen someday soon, before my wife and mother both explode.
The Girl with All the Gifts, by M.R. Carey. I've had this since it first came out in paperback, I think. It's not quite my thing, which is part of why it's lingered — but I do enjoy the right kind of zombie novel, as Mira Grant's Feed demonstrates, so it's sort of waiting for the right mood.
The Fifth Season, by N.K. Jemisin. I am a big fan of N.K. Jemisin, and when I got this on the release day way back when, I started reading it, read 200 pages in one go, and then… somehow never touched it again. I remember that some life thing threw me off, but I don't remember what.
The Iron Ghost, by Jen Williams. I really liked The Copper Promise, but by the time I picked up The Iron Ghost, I didn't remember it well enough. I love supporting ongoing series, but it does drive me nuts that if I read a series as it comes out, I'm at risk of forgetting what was in the first book before the next comes out. I've always been a big reader, so this didn't always bother me… but with so many books and so many series to love, it's a bit overwhelming.
City of Miracles, by Robert Jackson Bennett. Yep, that's another case of the above! I loved City of Stairs and enjoyed City of Blades. I really have to get to this soon.
Two Serpents Rise, by Max Gladstone. This is sooort of the same deal, but also because I wasn't totally sure I "got" Three Parts Dead, and meant to reread that first. And then… time passed, and moodreading is a thing, and here I am 'fessing up, years later.
So what about you guys? Do you actually forget why you've added books to your TBR? Or are you more like me and it's just a fierce fight for any particular book to get to the top?
Just FYI, I've been struggling a bit with mental health and tiredness, and it might be a couple of days before I can visit back if you comment… but I always do my best and totally commit to doing so this time (even if I call amnesty on past weeks).