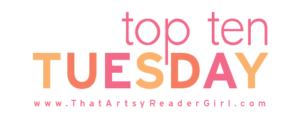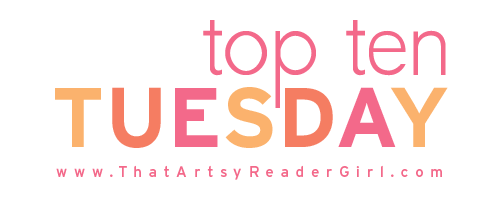 It's time for another Top Ten Tuesday, and this time the prompt is "reasons why I love X". I chose to talk about the romance genre, because I think most people here originally followed me for my SF/F reviews, and my taste has been expanding a lot in the last couple of years. I still love SF/F, but I've tried to abandon any snobbery about any genres and just give more things a try, and now I read about the same amount of romance as I do SF/F! So… why is that?
There are happy endings. It's not the ending, it's the journey. I know that the couple are going to be happy at the end, but I don't know exactly how they'll get there. This really appeals to me, especially lately: I don't really like not knowing the ending. I don't really like sitting with anxiety about how things are going to turn out. I don't need to know all the details, but I need to know everyone will be safe and happy at the end.
It's often a quick read. I love the fact that there's so much available that I can read in the space of one bath or in one sitting. I've lost my attention span for 6-book epics, I'm afraid. There are shorter mysteries and fantasies and SF novellas and so on, I know! But I've tapped into a pool of just-short-enough novels here and it's perfect.
There's a lot of diversity. I know there remain huge problems with romance fandom when it comes to diversity, but I know exactly where to turn for the sort of characters I like. I was overjoyed when I first dipped my toes into actually reading romance and the first thing I received to review was An Unsuitable Heir, by K.J. Charles. Finding Pen Starling at that moment was wonderful.
There's so much out there! Okay, this is actually true of every genre, but it's a relatively new genre for me, so there are so many surprises and new stuff waiting!
Romance pairs with so many other genres. A lot of the romance I read is actually also fantasy, or mystery, or historical fiction, and sometimes all three at once. You don't have to stick with just one flavour!
It's usually focused on characters and relationships. I love some amazing world-building, I really do. But I usually need characters I can get invested in, and by its very nature romance tends to focus on that dimension of the story.
There aren't usually world-ending stakes, or they aren't the forefront of the story. Okay, in e.g. Widdershins by Jordan L. Hawk, there's a kind of world-in-peril thing… but mostly you end up wanting to know if Whyborne and Griffin end up making friends again. This is a feature and not a bug for me and my current tastes!
Self-publishing is really strong in this genre. I don't know if there are pockets of self-publishing out in SF/F where everything's going really well, but I don't know of them, and it feels like romance authors have got it down. Often amazing covers, great support for one another, good editing… and well-formatted ebooks at a reasonable price (honestly, I'd pay more for them).
Trope-y goodness. Sometimes it's really fun to see an author take on a clichéd idea and play with it. I'm here for your enemies-to-lovers, your there-was-only-one-bed, your last minute realisations. Do it — and surprise me!
It really annoys some people. Okay, this is petty, but after someone had a meltdown about me being too "smart" to read romance (having three degrees only makes you a certain kind of smart, as anyone who has ever watched me fumbling through adulthood can attest), I can't help but really enjoy existing to confound people's expectations of what a romance reader looks like.
So there you go! Excited to see what other people have been gushing about this week — and don't worry, if you comment here, I'll visit you back as soon as I can!