Let's get back to normal a bit. Here's my WWW Wednesday post!
What are you currently reading?​
Non-fiction: The Rules of Contagion, by Adam Kucharski. This is a bit on the nose at the moment, clearly. I'm enjoying it in little snippets, though.
Fiction: I'm rereading Mira Grant's Feed, for… probably obvious reasons. It's at once anxiety-inducing and anxiety-beating; it reminds me of my first experience with reading it, when I had a lot of trouble with my anxiety and this was hitting all my buttons in both good and bad ways.
Wife Book Club (AKA me and my wife pick a book and read it together, at the same pace, in the same place, at the same time): It Takes Two To Tumble, by Cat Sebastian, which is so far very cute and generally fun.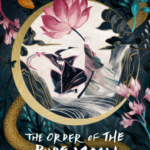 What have you recently finished reading?
The Order of the Pure Moon Reflected in Water, by Zen Cho. It's an ARC. I enjoyed it, but felt like I was Missing Something. I haven't read/seen/otherwise consumed much Wuxia, so I guess that's part of it.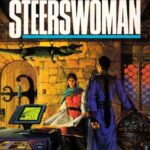 What will you be reading next?
Possibly The Steerswoman, by Rosemary Kirstein, for Wife Book Club. I've read it before, and enjoyed it, but never got onto the rest of the series.
So what are you reading?