Good morning, folks! It's been a somewhat busy week, aka I've still been catching up from the holiday and just being kinda lazy, so there hasn't been much activity. I have bought my first two books of 2019 though, and got my first request via Netgalley.
Received to review: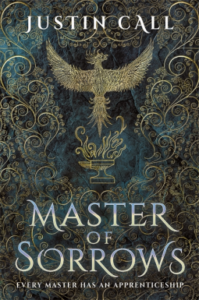 Bought:
Books read this week:
Number of books in: 2
Number of books read: 4
Number of books from the backlog read: 3
Rereads: 0
Library books: 0
Bought in 2019: 1
Reviews posted this week:
–The Dark is Rising, by Susan Cooper. Still beloved, though I had more quibbles and concerns this time. 4/5 stars
–The Mycenaeans, by Rodney Castleden. I don't know the material well enough to judge his accuracy, but there are some things from what I do know that seem problematic. 2/5 stars
Other posts:
–Discussion: Book Blanket. My awesome bookish crafty project for 2019!
Out and about:
–NEAT science: 'Neanderthal diets: follow-up.' Someone asked an interesting question about last week's post, so I dug in a bit further!
So that's it for this week, I think! How's it going for you guys?