My exams are over, and all is freedom and binging on books! The three 'W's are what are you reading now, what have you recently finished reading, and what are you going to read next, and you can find this week's post at the host's blog here if you want to check out other posts.
What are you currently reading?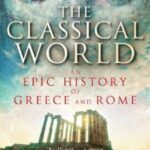 I just started The Classical World, by Robin Lane Fox, which is rather slow going. I've seen some really enthusiastic reviews, but I'm not quite seeing it — at this point, at least. Maybe it doesn't help that I studied classics at A Level, so none of this is really new to me.
I've also got started on my reread of The Summer Tree, which is just, gah. It's not going to be long before the first big tragic event. I had to pause last night so I wouldn't go to sleep on that note!
What have you recently finished reading?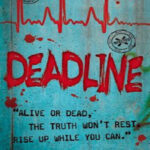 Last thing I finished was Deadline, by Mira Grant. Gah! A little slower than the first book, I think, but oh gosh that ending, and the increasing attention paid to the epidemiology! I should go write my review, actually. Before that, I think the last thing I finished was Anthony Rolls' Scarweather: wow, that was a creepy scenario. Gah. The crime was obvious throughout most of the book, but the exact way everything came out wasn't.
What will you be reading next?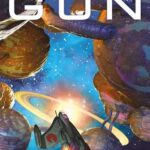 I don't know! As ever, I'm driven largely by whim. But most likely I'll get back to Revenant Gun (Yoon Ha Lee) and pick up Blackout and maybe Feedback (Mira Grant). Then there's more of The Summer Tree and the rest of that trilogy, and, and, and…
On I go, forever.
So what're you reading?