The three 'W's are what are you reading now, what have you recently finished reading, and what are you going to read next, and you can find this week's post at the host's blog here if you want to check out other posts.
What are you currently reading?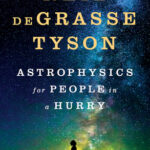 I think the only thing I really actively have on the go is Astrophysics for People in a Hurry, by Neil DeGrasse Tyson. So far it's okay, nothing's started sailing over my head yet, but then I don't know how deep into certain concepts he's going to go. Some things seem to go in one ear and out the other no matter how simply they're presented.
What have you recently finished reading?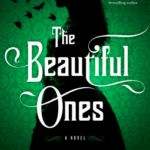 Last night I finished the ARCs of Taste of Marrow, by Sarah Gailey, and The Beautiful Ones, by Silvia Moreno-Garcia. I enjoyed both; I want more of Houndstooth and Hero's adventures in Gailey's books, and I do hope there will be more. I thought The Beautiful Ones a little slow/frustrating at times, because it relied on people constantly misunderstanding each other and/or not reaching out when they should or saying something they should or… whatever. But I did enjoy it.
What will you read next?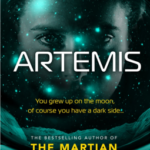 Not sure. The next thing I'm about to lose access to from Adobe Digital Editions is The Last Namsara, by Kristin Ciccarelli, but there's a bunch of others on pretty much the same timescale. The shortest looks to be Andy Weir's Artemis, which I did already try to start, so maybe I'll work on that. I wasn't that into it, which is sad — we'll see, though.
What are you reading?