It's been a busy week! I've been saving up for this, since I went to the Hay Literary Festival this week, and wanted to explore some of the many bookshops in Hay (which is, after all, called "the town of books"). I didn't buy much while I was in Hay, though, 'cause it was raining and I needed the bus back, etc, etc, so I ended up spending the money I saved on other books which I wanted to read/reread.
Hay Haul
I haven't actually read anything by Walter Jon Williams yet, I think, but people I trust have been very enthusiastic about his work, so now I seem to have a backlog. Whoops! Arthur C. Clarke is a classic, of course, and 2001: A Space Odyssey was much more fun that I expected, so I'm looking forward to these. And as for Lord Dunsany, well, I've read one of his books and snatched that one as soon as I saw it.
Ebooks
Yep, I am a big fan of Jacqueline Carey's work (though I know it isn't for everyone). Most of these are rereads, apart from Saints Astray. I'm not sure what I think of the new covers for the Kushiel books, though. I think the first and third ones look like they're supposed to be for a vampire book of some kind, which… these definitely are not. I'm very fond of the old covers…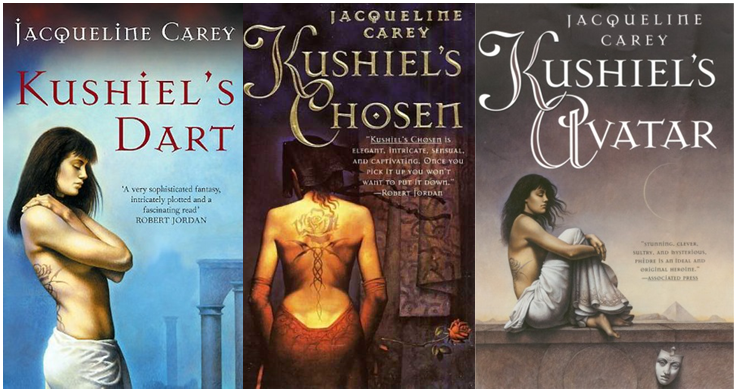 Ah well.
Review copies
The Glass Sealing was sent to me by the author, very kindly, and A Call to Arms was sent to me after winning it on LibraryThing Early Reviewers. Can't remember what it's about, but look forward to finding out…
Last but not least, a new issue of Ms. Marvel is out!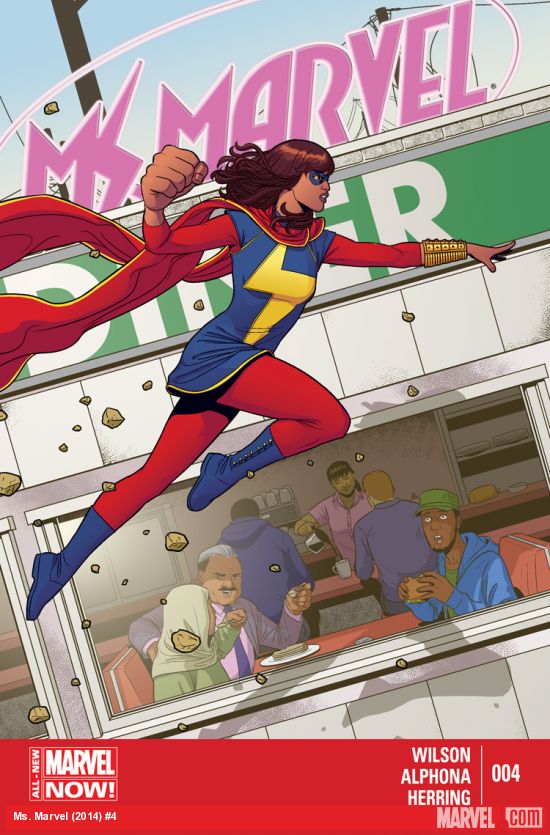 And of course, the entire Hugo Voter Packet, which of course is far too huge to list here.
So what's everyone else been getting their hands on? Anyone else been to Hay? I was at the Gillian Clarke/Carol Ann Duffy poetry reading, loved it.