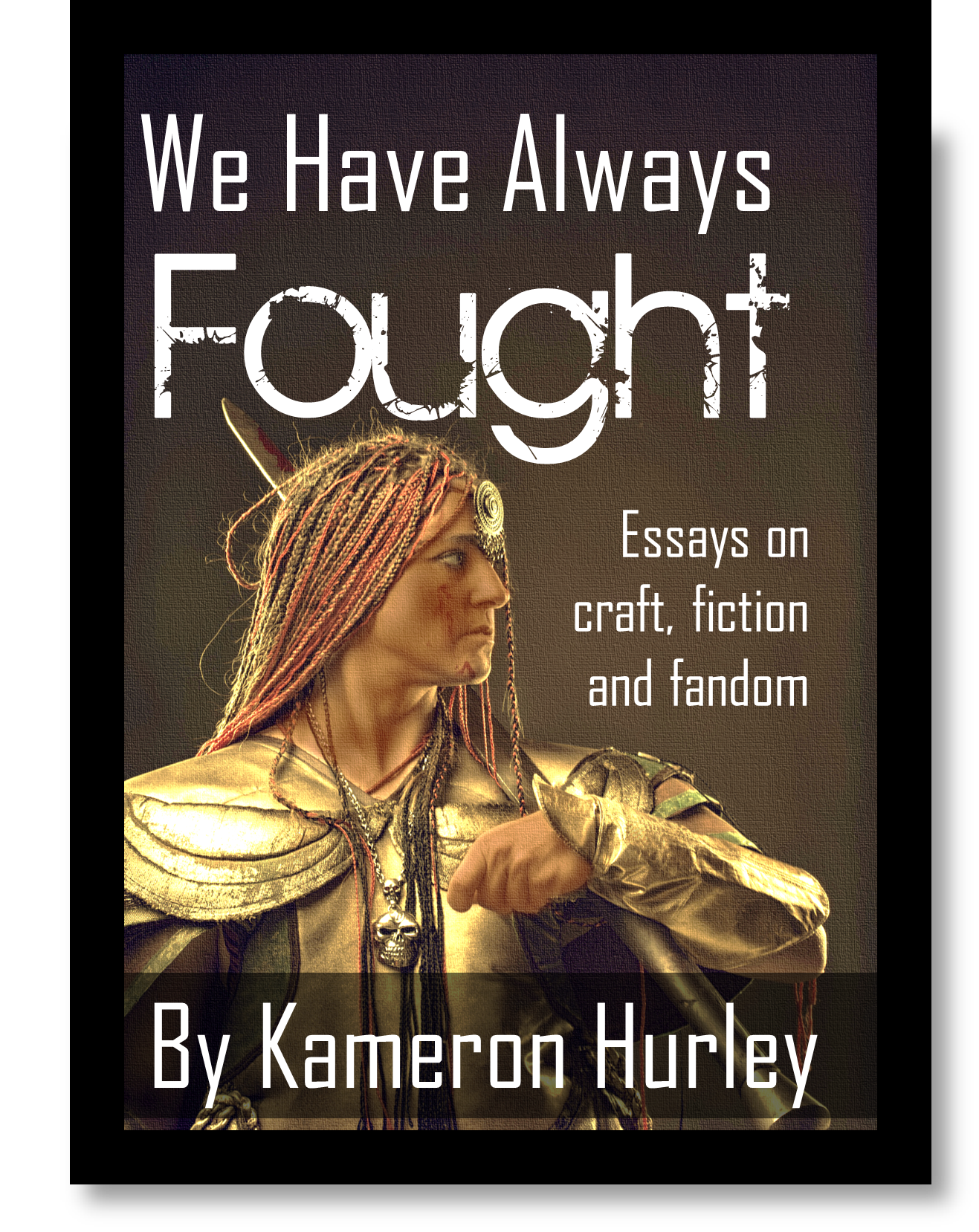 'We Have Always Fought': Essays on Craft, Fiction and Fandom, Kameron Hurley
This is a great collection of essays, and on the strength of it, Kameron Hurley's getting my Hugo vote for sure. In fact, brb, I'm going to do that bit of my vote now.
There. So yeah, reading this, I was wondering how I missed some of these. Some, like 'We Have Always Fought': Challenging the Women, Cattle and Slaves Narrative and Hurley's post on the Hugos, got shared a lot so I did see them, but I'd have been interested in a lot of these posts, from the more personal ones to the general.
I won't do that whole ~she's so inspiring~ thing about this, but she writes frankly and clearly about chronic illness and how close she came to death. She writes her truth hard and clear, and speaks up for herself and others in a way that's frankly admirable. She can recognise and break that inertia people get, bystander effect, and yet her saying so doesn't come across as bragging. I feel like if I asked her one of the questions most important to me for judging people, she'd give me a straight answer: do you think you could say no to authority? And I don't think she'd shame anyone else for not being able to say yes, yes I could, right away, even if she could. She knows life's tough and people are people.
This is also great for picking up recs for other books/media. Orphan Black might be a thing I look into, and I think her analysis might encourage some people towards True Detective, though it doesn't sound like my thing. Must look up Tim Akers; I've always sort of meant to read his stuff and then the first book hasn't been in the library or whatever.
I really enjoyed reading these essays, and now is as good a time as any to mention that you can (as of the time of writing, at least) get them free. Here! And don't say I never give you anything… Uh. Well.
Rating: 5/5