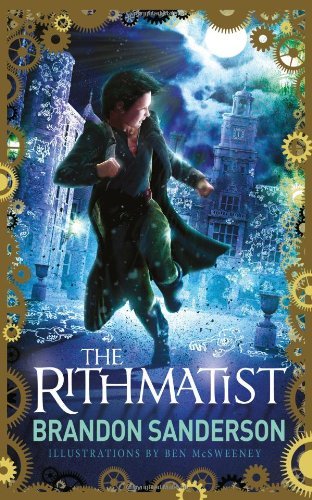 The Rithmatist, Brandon Sanderson
I haven't read much of Sanderson's work yet, but I have a generally good impression of it. I was hesitant about The Rithmatist (I think I preferred the original title, Scribbler) because it's YA and some people have made comments about the magic system being too complex, some even feeling it's boring. But! I actually loved it.
In a way, it's nothing new. It's essentially set at a wizarding school, there's a Snape-like character, there's a red-haired sidekick (more Ron than Hermione, despite being a girl), there's people who can do magic and people who can't, and various divides between them… I was also reminded of Garth Nix, somehow; something about the world-building, I think.
There are differences, too, of course: it's definitely a world of its own, and I liked the magic system a lot. I didn't find it boring at all — beyond me, at times, yes, but not boring. I loved Joel's enthusiasm for it, his boundless wonder for the whole thing. His interest made what could have been boring, all the detail of the magic system, quite interesting.
I loved that some things weren't typical: a second chance at something doesn't always make you special and fix what went wrong the first time, I didn't see Joel's conclusions at the end coming, I don't feel that romance between Melody and Joel is inevitable at all (possible, I guess, but definitely not so clearly telegraphed that it warps their personalities and the plot)…
All in all, I read this in a couple of hours, and even stayed up late when I really shouldn't to finish it and get my work done. I thought it was a lot of fun, and I'm glad I did pick it up to fill out a three for two offer way back whenever!